ART CLASSES FOR ADULTS AND CHILDREN  •  QUALITY ART SUPPLIES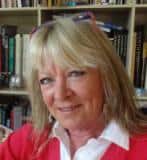 We are delighted that well known artist Poppi O'Connor is joining us to teach two classes on Tuesdays in Term 4:
ACRYLICS – Tuesdays 10am – 12pm
and
"FROM LIFE" – Drawing, Painting, Still Life, Portraiture, Life Drawing – Tuesdays 1pm – 3pm
The classes will cover language of technical skills and the concepts of painting and drawing techniques and processes. You will see practical demonstrations, receive great advice and enjoy informal conversations in the context of the lesson. You will produce several paintings on different surfaces and gain an understanding of how artists develop aesthetic qualities and distinctive styles in their artworks.
Book now! contact@baysidestudioart.com.au
Adult Classes: 2 hours and 3 hours
Art Classes for Children: 1.5 hours and 2 hours
Bayside Studio of Art
(formerly Hampton Art Supplies)
26 Advantage Road, Highett. Victoria 3190